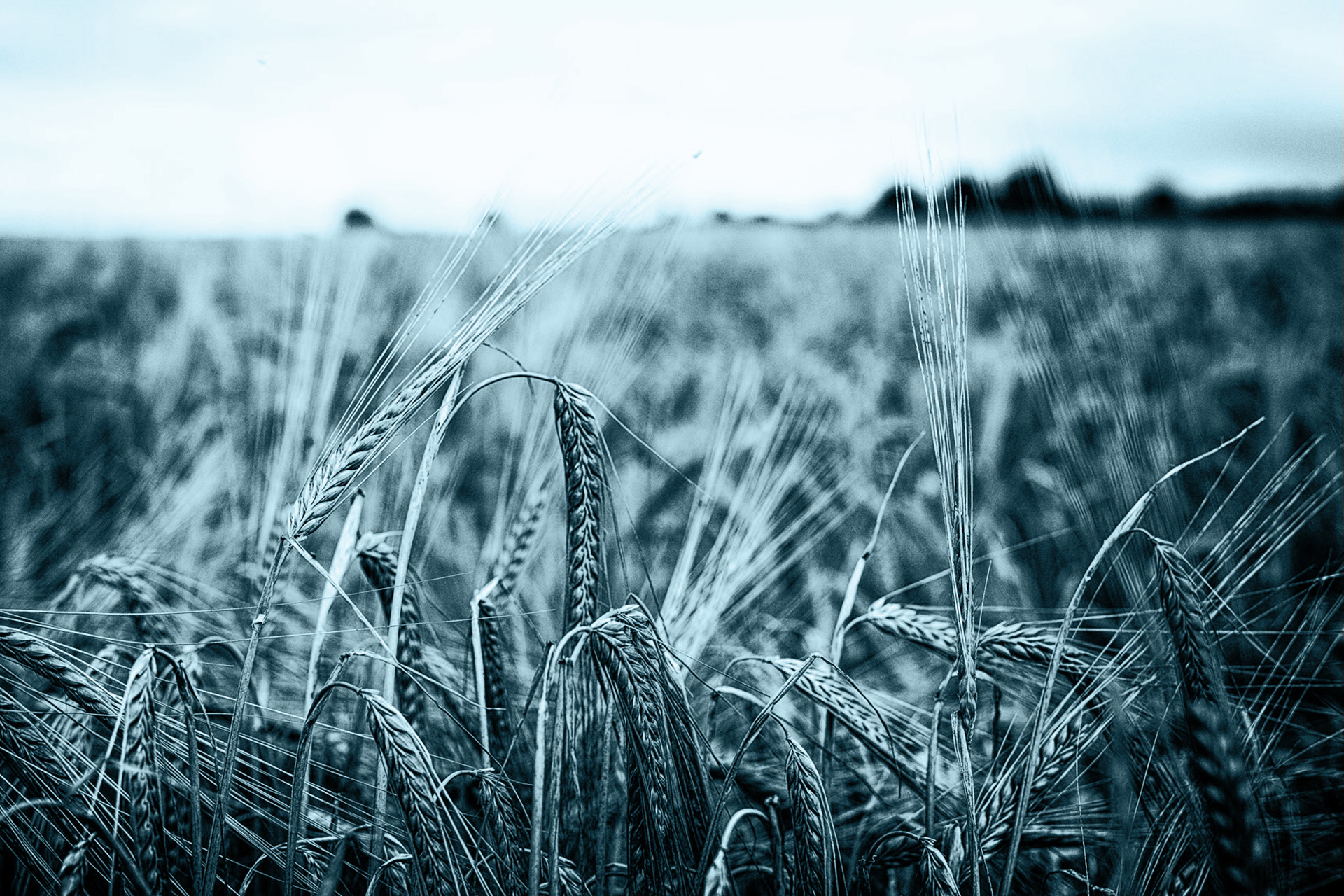 A Whisky Reflecting The Caithness Way.
We are proud of our heritage and love our wee county of Caithness, right at the tip of mainland Scotland, with its cathedral-like skies, wide open spaces and peaceful wilderness.
We will hand distill slowly, thoughtfully and passionately to create an exceptional product.


Stannergill Whisky will be made using malting barley sourced in Caithness.  In 2023, barley grown in the fields surrounding Castletown Mill will be harvested, sent to maltings then returned to us to produce whisky.
We will make Stannergill Whisky in traditional copper pot stills. It will be aged in American casks used previously to mature Bourbon-whiskey and European casks first used for maturing Sherry.
Brand new casks over-power the subtle flavours of Scotch Whisky, so it is preferable to use "seasoned" casks that have held other types of alcohol. All whisky casks are oak, as this wood is breathable, flexible, and porous. The layers of oak give different flavours to the whisky over time. The better the wood, the better the flavour. As a small craft whisky distillery, we will choose our casks carefully to ensure the best flavour experience for our customers. American oak casks will give vanilla notes to Stannergill Whisky, while the difference in the grain of European oak will add notes of candied fruit, sweet raisin, and spice.
Legend has it that the benefit of cask maturation was accidentally discovered during the days of illicit distilling. One insignificant cask left forgotten led to shape the rich flavoursome spirit that we know today, meaning that new make spirit must be matured for at least 3-years and 1 day to legally be classified as Scotch Whisky. Stannergill Whisky will only be taken out of the cask when Martin our Master Distiller thinks it tastes perfect.  

Cask Ownership Programme
You can become a part of our whisky adventure with your very own cask of Stannergill Single Malt Whisky. The flavour of Stannergill Whisky will honour the Caithness whiskies of the past but also present opportunities for new flavours, and new Caithness whisky making traditions. Find out more...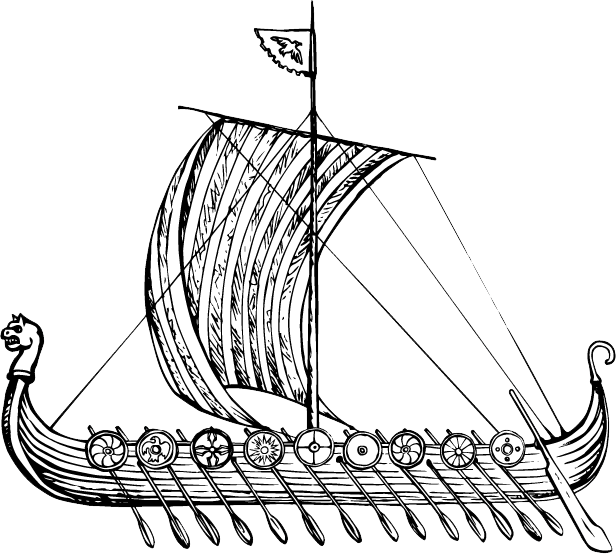 From the mid-9th century AD, much of Northern and Western Scotland including Caithness, Orkney, and Shetland together with much of Northern England and Western Ireland, was settled by newcomers from Scandinavia.
At first worshippers of gods such as Odin (Old Norse: Óðinn) and Thor (Old Norse: Þórr), they had converted to Christianity by the end of the 10th century AD.
Caithness became part of the Earldom of Orkney, ruled from Norway, and its wealthy aristocrats had a mixed Gaelic-Scandinavian culture. Caithness remained at least partially Norse in outlook until the region finally became part of the Kingdom of Scotland in 1196 AD (and possibly long afterwards). The Norn language, derived from Old Norse, may have been spoken in Caithness until the 16th century AD.
Stannergill Whisky takes its name from Stannergill Burn, which runs through the grounds where Castletown Mill is located. The people who built Castletown Mill were able to divert the pure Highland water from Stannergill Burn into an artificial channel called a mill lade which carried the water to a water wheel used to generate power to work the machinery required to grind grain into flour.
The name Stannergill is thought to derive from Old Norse, the language of the Vikings and probably comprises the Old Norse words: steinn garðr gil – which translates into English as a stone enclosed gorge (or ravine).
A land of exquisite light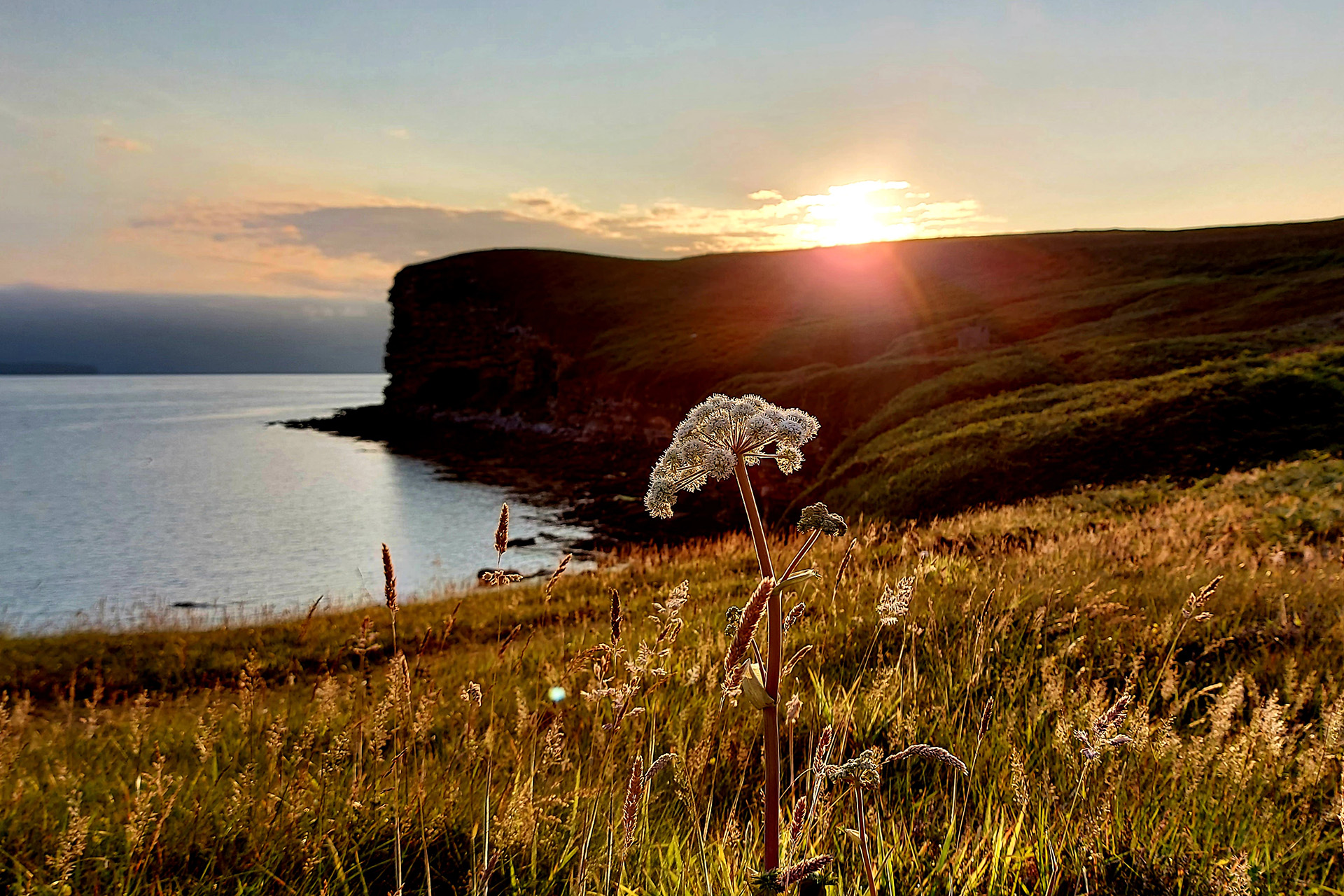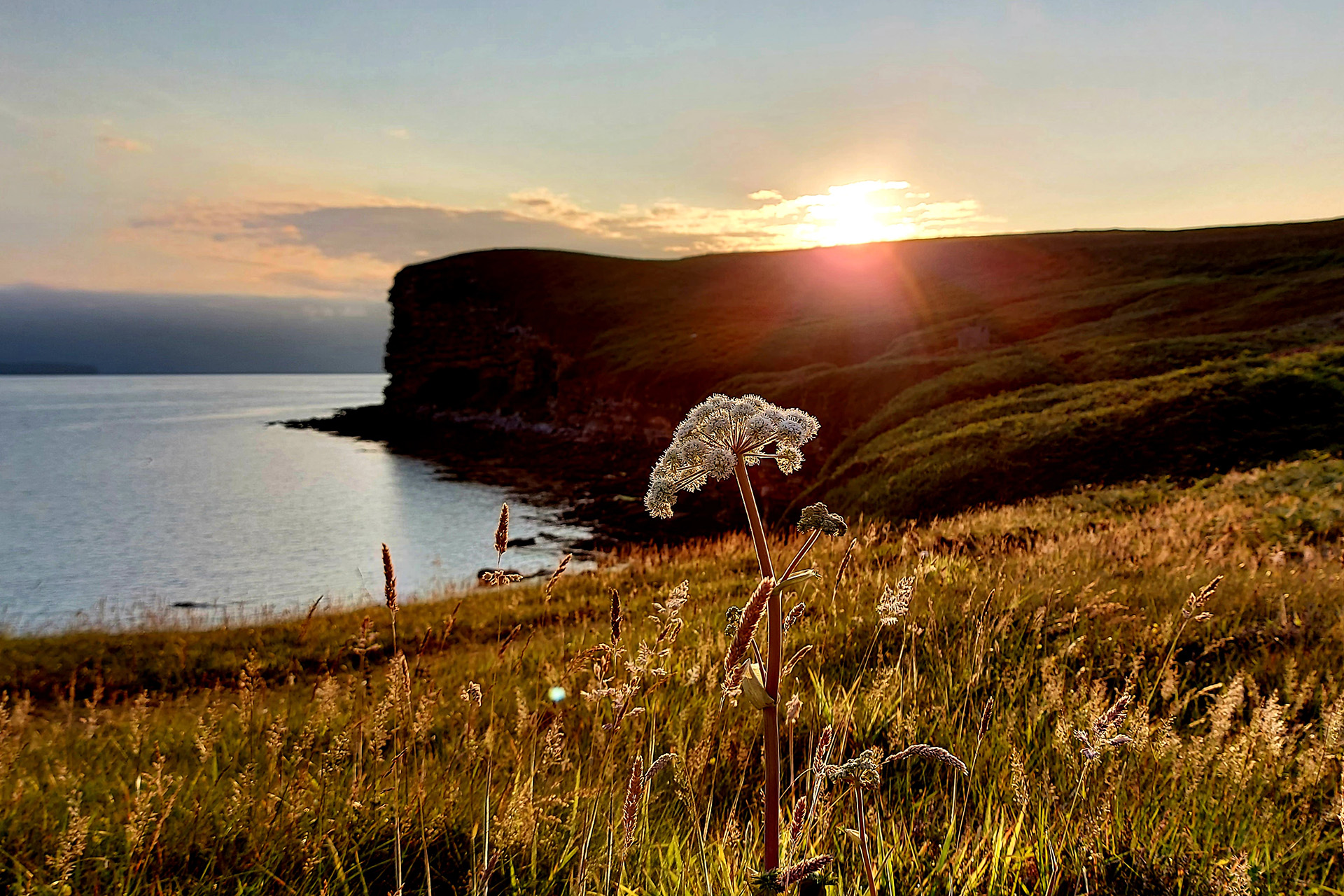 In his novel "Highland River", Dunbeath born critic, dramatist, and novelist Neil Miller Gunn (8th November 1891 – 15th January 1973) describes Caithness "as the land of exquisite light" where "Lochs and earth and sea pass away to a remote horizon".
Dunnet Bay Distillery is a magical place that creates spirits which are inspired by and embody Caithness, its unique cultural and natural heritage and its people. Our ethos is to create spirits which reflect the Caithness way and is based on five core values:
Sustainability
Barley husks left behind from the mash to make syrup will be used as cattle food
Anything left over after the second distillation will be used as fertiliser on the barley grown in the fields surrounding Castletown Mill
We will power the building with renewable energy
We will encourage visitors to use public transport.
To reduce traffic on the main A836 we hope to operate an electric minibus between our whisky and gin distilleries.
Electric charging points will be available to visitors in the carpark at both distilleries along with bike sheds for cyclists.
This is the beginning – we will continually strive to improve.
Flavour
The natural Caithness environment, with the fresh sea-air from Dunnet Bay which surrounds Castletown Mill and the pure Highland water we will use to make our whisky will help to create a uniquely smooth and mellow spirit. The flavour of Stannergill Whisky will honour the Caithness whiskies of the past but also present opportunities for new flavours, and new Caithness whisky making traditions.
Innovation
Dunnet Bay Distillers Ltd is not afraid to innovate whilst remaining true to its core values of Authenticity, Flavour, Sustainability and Tradition. Innovation will extend to the restoration of Castletown Mill into a new whisky distillery and visitor attraction, the creation of a new Caithness Scotch Whisky, and development of the visitor experiences offered at Castletown Mill.
Authenticity
You will be able to taste the natural environment that surrounds Castletown Mill in every glass of Stannergill Whisky. We will make our unique Caithness whisky using pure Highland water located in the grounds of Castletown Mill, fed from the nearby Loch of Durran via a system of underground channels. We will mix this pure Highland spring water with fresh barley grown by local farmers in the fields surrounding Castletown Mill and yeast, along with a pinch of passion, skill, and care thrown in.
Tradition
Our traditional copper pot stills, will be sizeable, but attractive natural objects. The stills used to create Stannergill Whisky will be designed to create a first-class whisky whilst also being energy efficient, environmentally friendly and enhancing the character of Castletown Mill.