Restoring Castletown Mill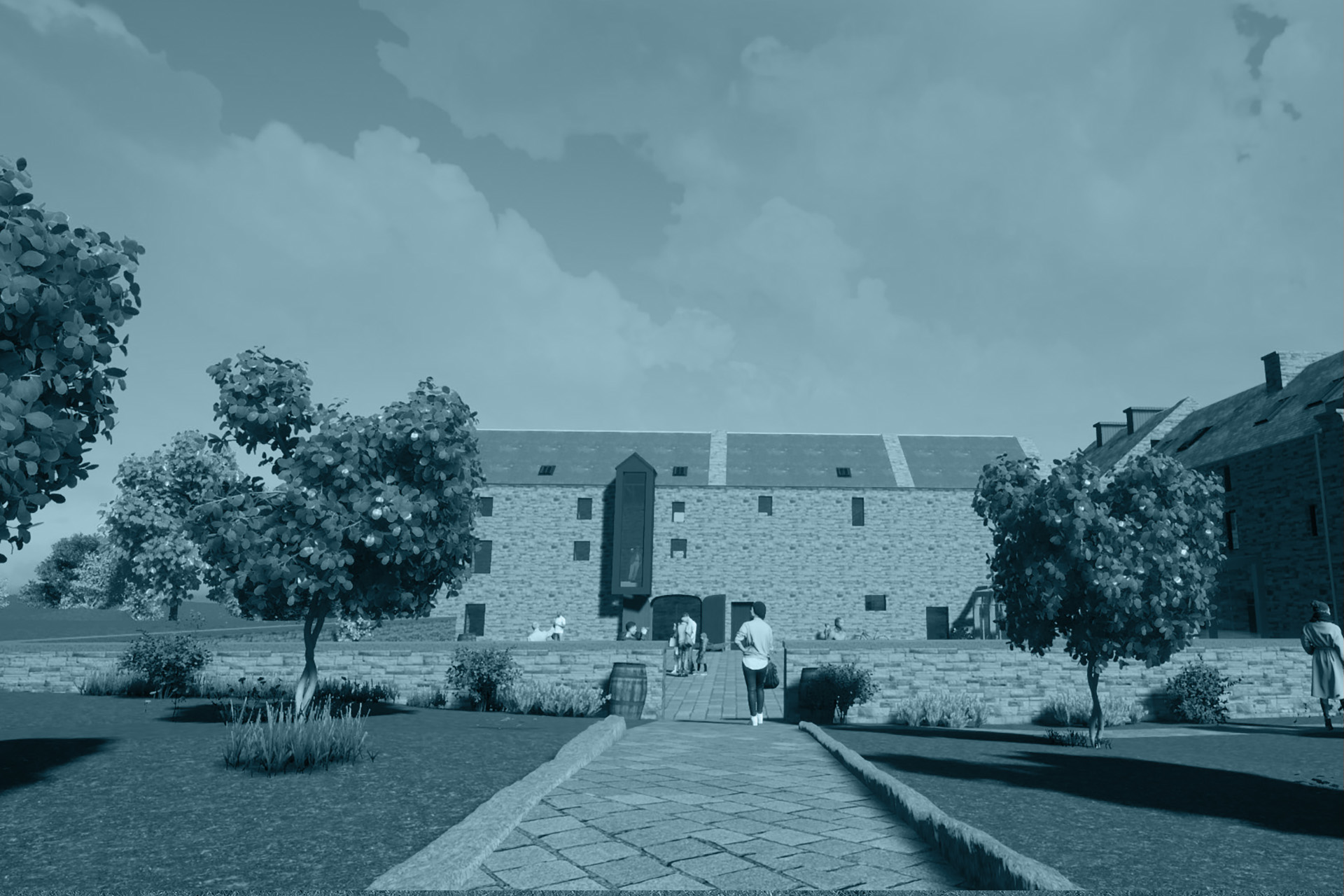 From Grain Mill to Whisky Distillery
We want to see Castletown Mill flourish again not only as a whisky distillery but also a visitor destination to be enjoyed.  
It will become a centre for art and craft both traditional and contemporary; biodiversity and horticulture research; leisure learning; and a showcase for the best food and drink Caithness and the North Highlands has to offer.
This fantastc footage shot by Multivista was taken in October 2020 and shows the state of the building prior to our restoration project beginning. Take a journey over Castletown Mill and see why we were so inspired to bring this beautiful building back to life.
Our aims for the restoration of Castletown Mill
Safeguarding, retaining, and enhancing the unique character and heritage merits of a nationally important Grade B listed grain mill by revitalising Castletown Mill into a state-of-the art craft whisky distillery and world class visitor attraction.
Creating Stannergill Whisky at Castletown Mill and so making a unique Caithness whisky, which will not only reflect the place where it is lovingly created but also produce a spirit that stands shoulder-to-shoulder with the finest whiskies from around the world.
Developing and managing Castletown Mill and Stannergill Whisky sustainably by continuously improving the Company's environmental performance and minimising our environmental impact in the Dunnet Bay area.
Creating significant numbers of long-term employment opportunities to help reverse population decline and contribute to economic regeneration in Caithness.
Working with the John O'Groats Mill Trust and Nucleus: The Nuclear and Caithness Archives to research, interpret, and promote the milling heritage of Caithness.
Diversifying the local and regional economy by growing the tourism industry in Caithness and the North Highlands through the development and promotion of whisky-based tourism.
Advancing the arts, heritage, culture, and the STEM (science, technology, engineering, and maths) subjects within the Dunnet Bay area through the development of place-based projects, formal education, leisure learning activities and special exhibitions and events.
Developing and promoting tourism in Caithness and the North Highlands of Scotland to contribute to sustainable rural development, economic recovery, and the development of "slow tourism" by working with like-minded partners.