Castletown Mill:
A History Through Whisky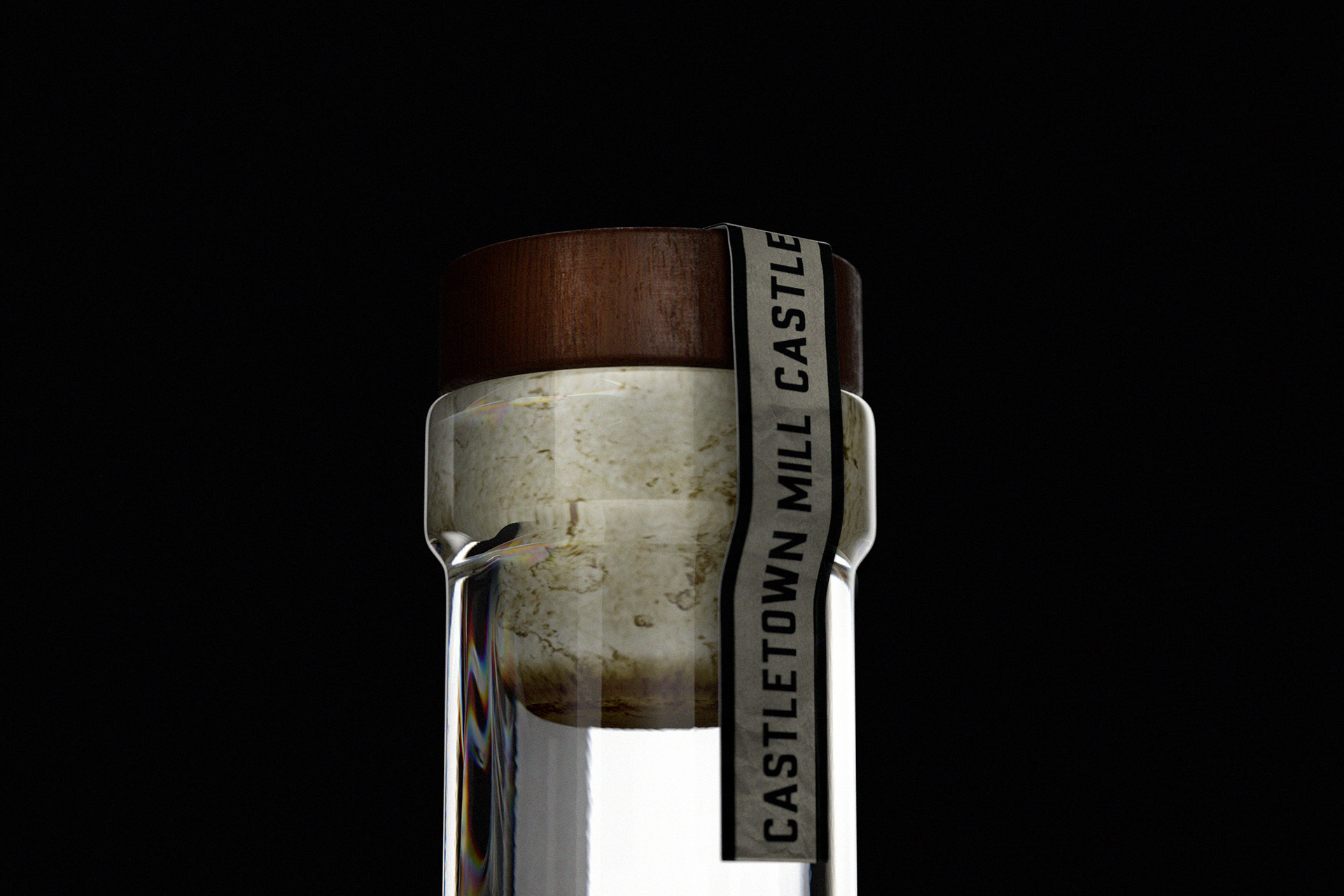 Castletown Mill Blended Scotch Whisky
Our Castletown Mill:  A History Through Whisky series (or sagas) utilises a carefully curated blend of grain and single malt whiskies, designed to celebrate periods of the mill's rich history, to raise funds for its conservation and revitalisation.
Using whiskies matured for a minimum of 10 years, we have created a series of ten collectable sagas each encapsulating a period in the history of this iconic vernacular building.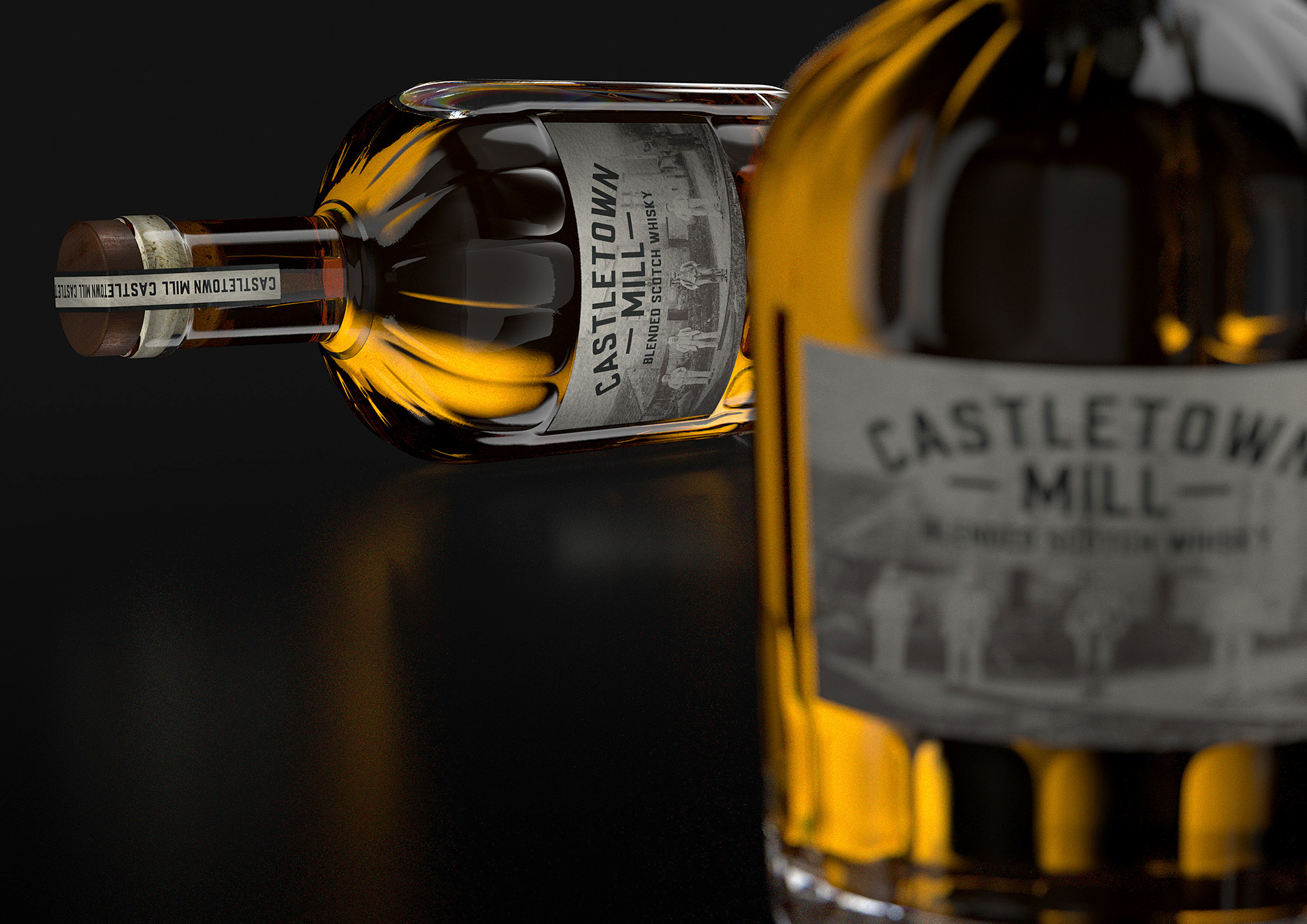 Saga Series Second Hero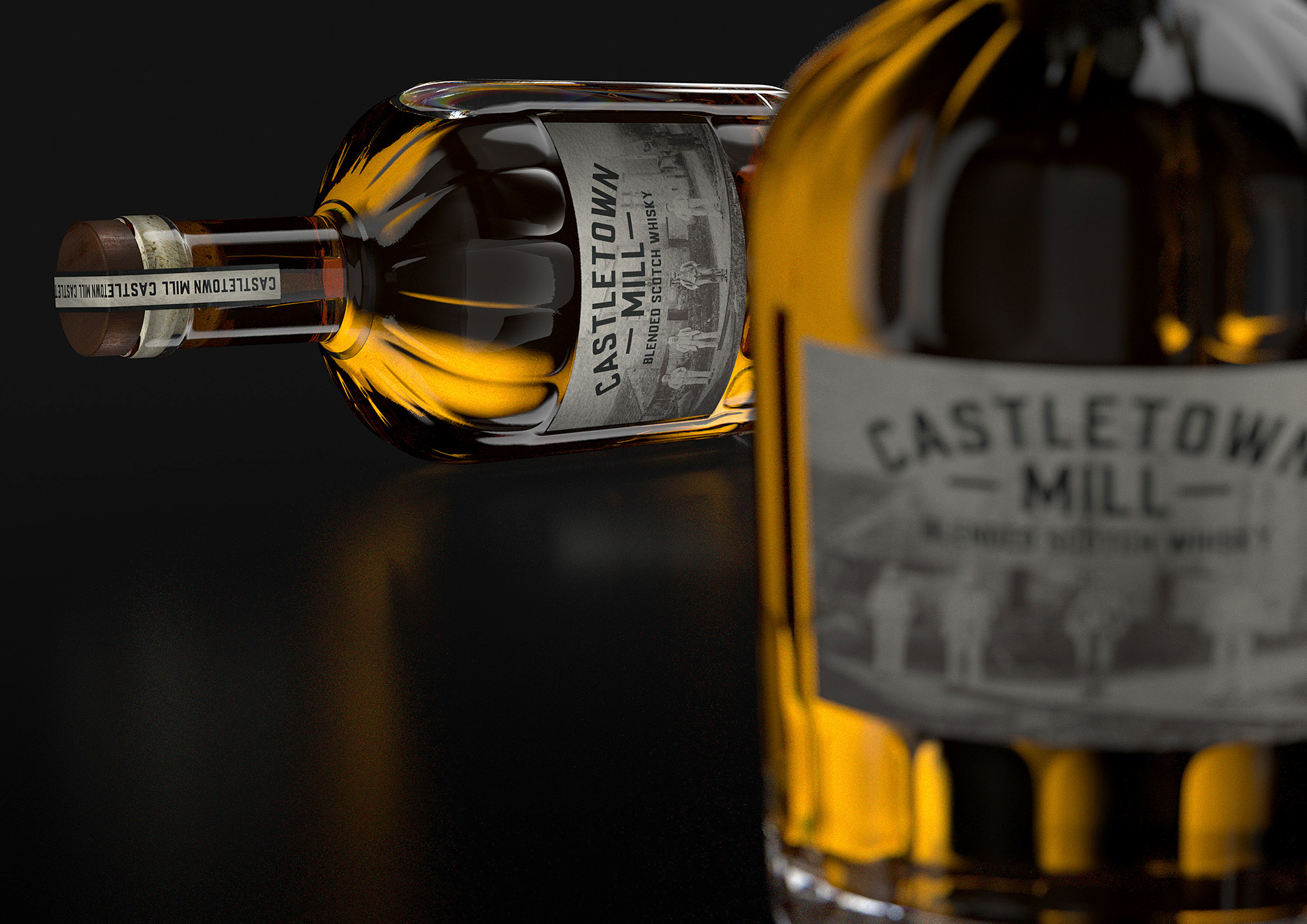 Using a symbolic photograph from the history of Castletown Mill, Kevin has curated and expertly married single malt and grain whiskies to create a blend that pays homage to the moment in time depicted in the image.
The flavour profile of The Saga of Four Millers' is a smooth, full-flavoured whisky, combining oak, cereal, and sweet biscuit malt notes in homage to Castletown Mill's past life as a grain mill. The photograph on this bottle was taken in front of the Miller's House located in the original 1818 wing of Castletown Mill. It depicts four millers who can be identified by the white corn meal covering their clothes.
The saga series will include ten different releases celebrating the history of Castletown Mill. Much like the Caithness stone which has been a constant element in the history of the mill, each bottling will contain a fraction of the previous blend to link the series together, creating a legacy throughout the sagas. Our aim with the saga series is to produce excellent whiskies that we love to drink, and which are accessible to everyone
Sampling and Blending of Whisky Casks
Our blending team draw whisky from various casks in our warehouse, which we use to create small, blended samples for nosing and tasting. Once our team agrees on the perfect blend, we remove the amount of liquid required from each cask and allow them to marry together. Once the liquid has been allowed to marry, we slowly dilute it to our bottling strength of 46.7%. Our whisky is non-chill filtered and bottled without any additional colouring.